About Us
Dean Wareing Builders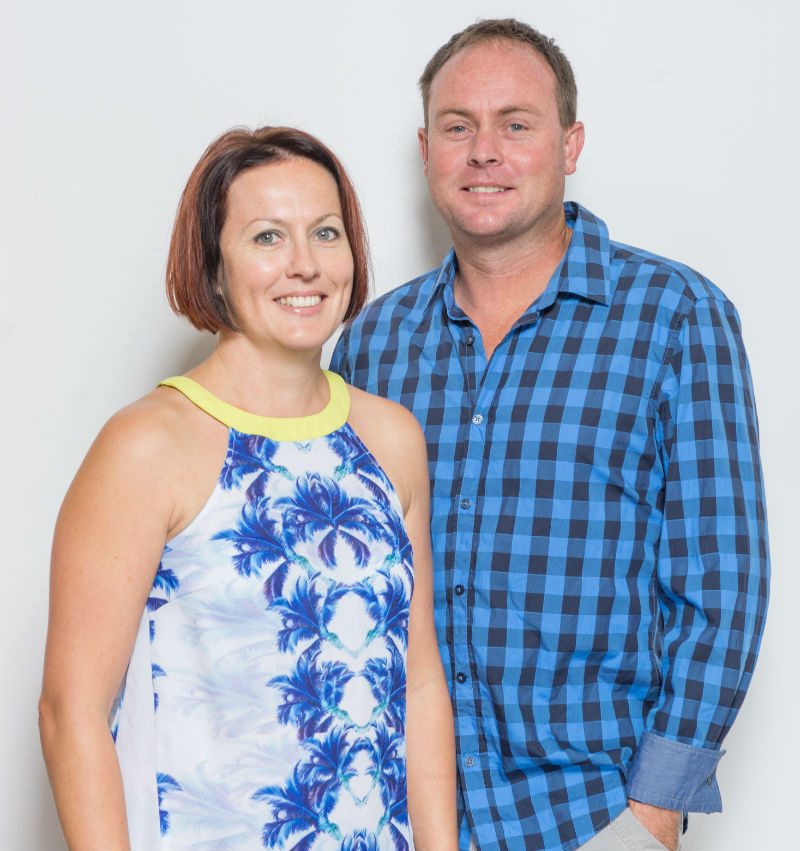 Dean and Teresa Wareing started DWB Nelson Ltd in 2009.
Both are from Nelson and love the laid back outdoor lifestyle Nelson has to offer .
Dean has been in the building industry for over 20 years.  Starting his apprenticeship on architectural homes in the Nelson/Marlborough sounds areas.  He worked for the same company for 17 yrs right through his apprenticeship till he ended as project manager.  Then in 2009 looking for a change and new challenge decided to create DWB Nelson Ltd.  Dean has a reputation for his eye for detail and exacting standards and ability to solve any problem for his clients.  Dean also is 'hands on' and manages, and oversees the build from start to finish with the help of our team and proven sub contractors. We work closely with our clients so there are no hidden surprises and keep them as up to date as possible throughout the build.  Dean has a vast product knowledge and has worked on multimillion dollar properties, awarding winning houses, and commercial properties all over –  from Takaka to the Marlborough Sounds, and everywhere in between.
Teresa has an office admin background working for local Companies but now runs their home based office alongside raising 3 children.
DWB NELSON LTD
We are Licensed Building Practioners (LBP).
We use top quality sub-trades and have established trade relationships with them.
We have vast product knowledge to advise and assist in your build from basic trade knowledge right through to importing special finishes if required.
We organise contracts, insurance and general project management.

Testimonials
Some words from previous clients
Our family home was built by Dean and a young apprentice prior to Dean starting his own building company. The floor plan is challenging and the roof structure multi curved and complex, three different ceiling heights exist in the design together with nearly 40 separate window and door frames and internal curved walls. All of the wall frames were hand made on site by Dean. The final results are excellent, it is a wonderful home with heaps of character and style. Dean's enthusiasm and determination to produce a first class job has resulted in no maintenance costs for several years. One day when we move on from the large section that surrounds this home we will gladly engage Dean with his honesty and skill to assist with new developments.
- Jim & Kyra